My RPG crew is currently playing Pathfinder 1st Edition. Here's my character, Dai Kim, a Tian-dan alchemist who provides helpful concoctions to the party almost as often as he catches them in the blast radius of his bombs.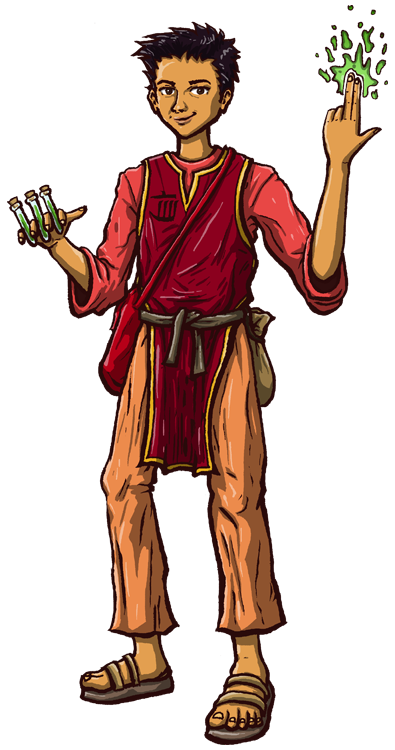 And this is the crest for the party's guild. I researched the rules of heraldry to create it, and if my understanding is correct (it's probably not), the blazon (formal description) of the crest would be "Party per fess gules and purpure a bordure or, a flame or charged with a luminous zone purpure."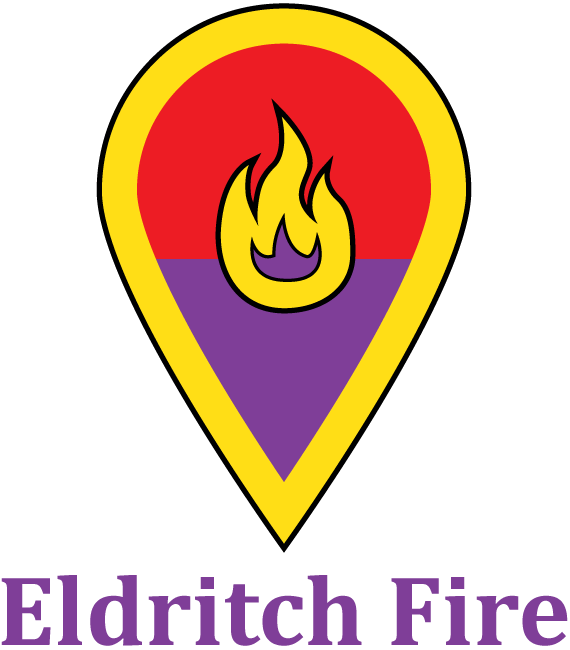 The DM also had us create secondary characters to perform guild functions, and I created a comparatively-civilized hobgoblin named Ekhess (her clan trades with humans, rather than eating them). She's taken a few levels in ranger, which she'll eventually supplement with a couple more in rogue. I attempted to draw her as well but wasn't especially pleased with the result. Here's my first pass at Ekhess, if you're interested in seeing it.