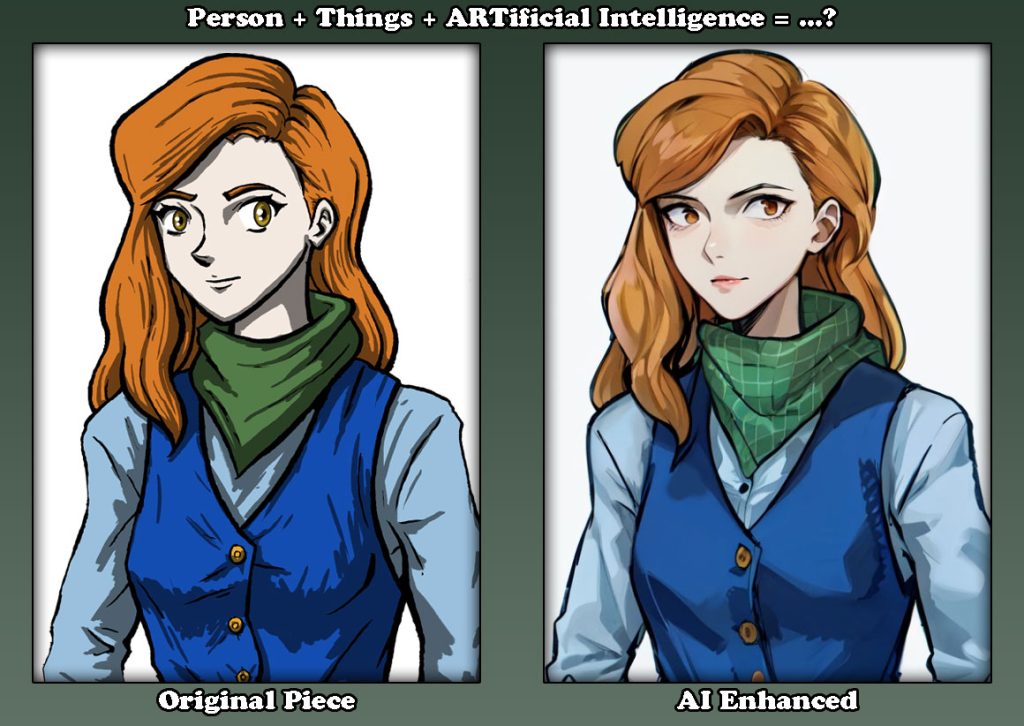 You remember Morrigan, my D&D 5e gunslinger character and a trick shootist with the Witchlight Carnival? I've been noodling around with these diabolical new AI image generation tools, trained by maliciously exploiting the work of countless artists with no compensation or parity, because I have no conscience.
Read more

: AI Enhanced Character Portrait: Morrigan, Gunslinger for Dungeons and Dragons 5th Edition
I've discovered that I can literally just feed my art into PixAI with proper content generation tags and parameters, iterate to tweak as needed, and get…something like this. Something art. Perhaps even something arter than the art I originally arted out when I was arting around.
It is tantamount an auto-good effect filter.
As an artist, I would have compunctions about creating art for profit with any AI tool that didn't come by its algorithms fairly, but I'm not creating art for profit these days anyway. I have enjoyed playing and experimenting with some of these emerging technologies, and I must admit they make certain creative processes faster and easier. And less creative? Perhaps. Certainly the web is tangled.
A few friends that I shared the results with thought the AI tools "stripped the personality" from the piece, whatever might be gained in technical presentation. What do you think?